Our People
Our Ingenious Team
Meet the Benriach whisky makers. Ingenious and dedicated in their work, our talented team spend their days exploring the flavour possibilities of Speyside Single Malt
Master Blender
Rachel Barrie
Our Master Blender Rachel Barrie - who holds the distinction of an honours degree in chemistry from Edinburgh University and had been inducted in to Whisky Magazine's 'Whisky Hall of Fame' - cultivated her love of single malt whisky in the Garioch district of Aberdeenshire, where she was born and raised to appreciate the flavour nuances of the locally distilled malt whisky. And so with her degree safely completed, the call of the casks set Rachel on the first step of a 26-year long journey in whisky making, which now sees her in her creative element as Master Blender for Benriach.
Global Brand Ambassador
Stewart Buchanan
Stewart is Benriach's torchbearer and champion around the world, which he travels constantly in his role as the Benriach Global Brand Ambassador. So dedicated is he to Benriach that during the distillery's renovation he slept on the floor of the maltings loft. Never at home in Speyside for long, you will find him on the road spreading the word of our award-winning single malts.
Warehouse Foreman
Calum Purcell
Benriach is entwined with Calum's family history. His father worked there until the 1980s and before he was born, his parents lived at No 1 Benriach Cottages. A life-long interest in whisky has led Calum back to Benriach as our Warehouse Foreman. His job is as varied as beginning the day tending to our eclectic casks, to ending it by leading a whisky tasting for visitors. Whatever the task, Calum always instills his knowledge and passion for Benriach.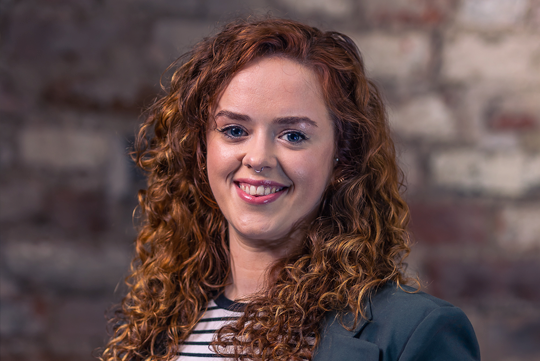 Kirsten Ainslie
Assistant Master Blender
Kirsten is our Assistant Blender to Rachel Barrie, working closely with her on all aspects of the blender's craft, including spirit quality, product development and innovation, cask selection, whisky and wood management. After experience bartending during university, Kirsten moved into production, building her foundations in whisky and gin distillation in Edinburgh. She looks forward to building on the legacy of maturing and marrying different casks at Benriach, crafting whiskies to be enjoyed by newcomers and connoisseurs alike.
Julie Kennedy
Manager, Customer Service and Logistics
From our base here at Benriach, our Customer Service & Logistics Manager Julie and her 13-strong team oversee a buzzing network of logistics and shipping that extends around the world. In fact, after 28 years in the industry, there are very few places Julie hasn't shipped whisky. Julie herself says her career in whisky was meant to be: as a little girl many of her family members, including her father, enjoyed long careers in Scotch Whisky manufacturing and shipping.
Keith Waddell
Production Manager
Our Production Manager Keith Waddell relishes the rewards and challenges of whisky making. He began his career with Benriach 38 years ago, starting as an engineering apprentice at Benriach's Newbridge site in 1982. He is still based at Newbridge today, where he manages a team spanning production, engineering and vatting specialisms. The days begin early for Keith, where he and his team ensure there is no challenge that cannot be overcome to bottle our beautiful Benriach whiskies.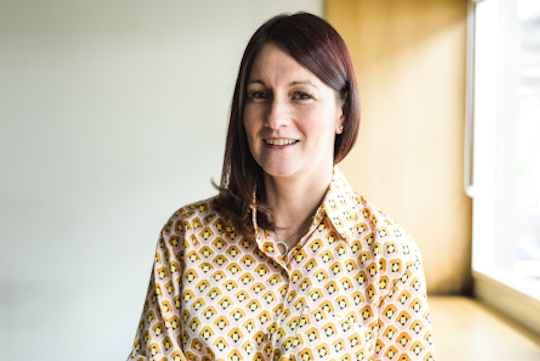 Laura Grew
Manager, Strategic Planning & Procurement
With just over a year under her belt working here at Benriach, Laura is new compared to the 'lifers' in our team. But she brings with her over a decade of invaluable whisky industry experience. Alongside her team, Strategic Planning Manager Laura is connected to every department that makes Benriach function. Forecasting, purchasing, and planning are all in a day's work. But Laura's most important job? Ensuring our wonderful whiskies are always in stock.
Laura Tolmie
Distilleries Production Manager
Laura's role as Distillery Manager not only encompasses looking after Benriach, but she also keeps a watchful eye over the Glenglassaugh and the Glendronach distilleries, too. When she's here at Benriach she can be found walking the process, working with skill and a keen eye for detail to manage the distillery's operations. Her dedication ensures the making of our scotch whisky always stays on track.
Fraser Shaw
Distillery Foreman
Before he became Benriach's Production Foreman over 12 years ago, Fraser farmed barley, so perhaps whisky making was his destiny. He is responsible for managing everything around the process of creating our new make spirit – not just any new make, but the very best possible. He carefully monitors spirit strength, and patiently waits for the perfect moment to take the spirit out, so we can make our award winning Benriach expressions.