BENRIACH
New Title Description

New Description - To craft Benriach The Original Ten, Benriach spirit is three cask matured for at least ten years in bourbon barrels, sherry casks and virgin oak casks. The whisky from each cask is then expertly married together to create a signature smooth malt, layered with orchard fruit, honey sweetness and toasted oak, with a finishing note of almond and spiced vanilla, all in perfect balance.
NATURAL CASK-IMPARTED COLOUR     ABV 43%    
Tasting Notes
NOSE
Rich orchard fruit, honey and toasted oak.
COLOUR
Summer Gold.
TASTE
Ripe pear, nectarine and malt sweetness, with a finishing note of almond and spiced vanilla.
SMOKE
Trace
RACHEL BARRIE
MASTER BLENDER
"The Benriach 10 has the classic sweet and fruity style of Benriach with orchard fruits, toasted oak spice and the sweetness of the malt"
Expertly Crafted
Tasting Video
Our Master Blender Rachel Barrie has an extraordinary palette of flavours to work with at Benriach, thanks to our three distinctive distilling styles and eclectic cask collection. Let her introduce you to our expression. Watch the video now.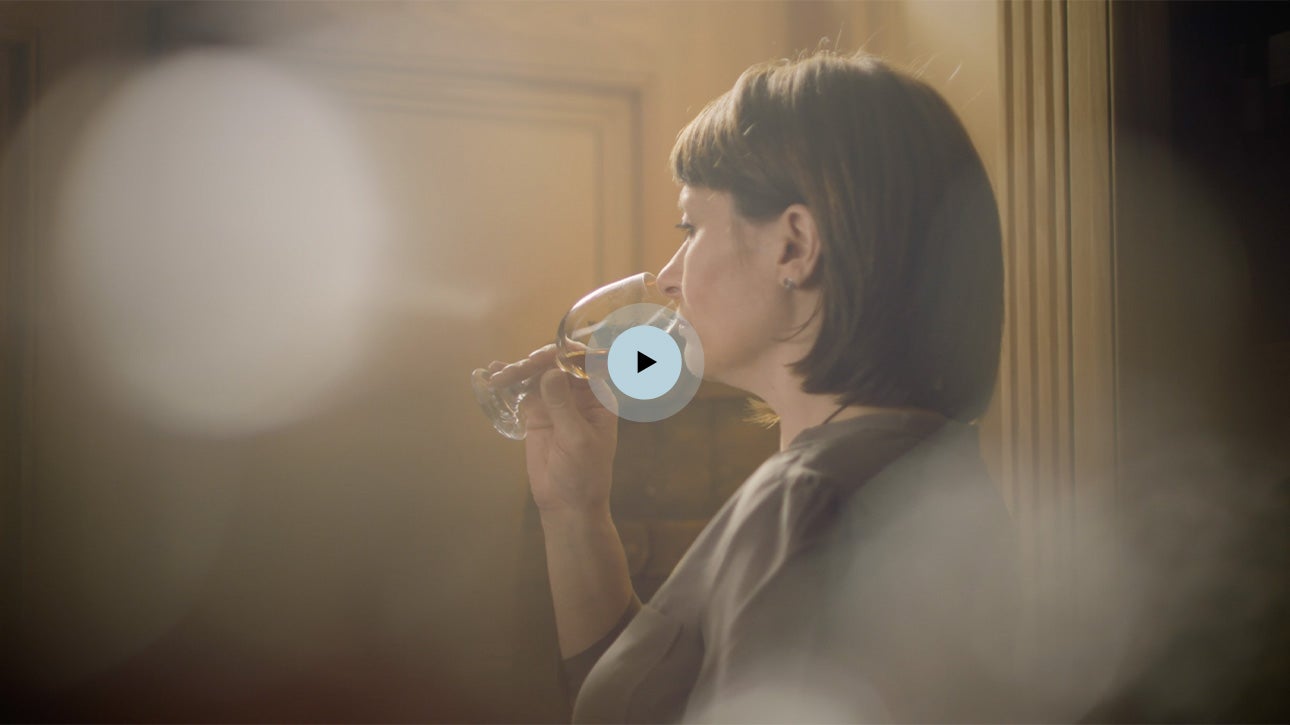 Quater Cask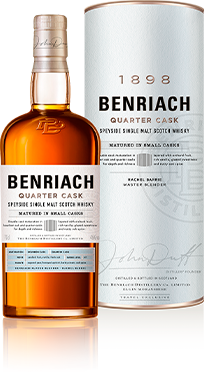 Triple Distilled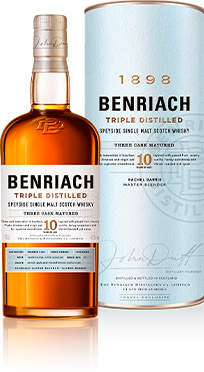 Smoky Quater Cask