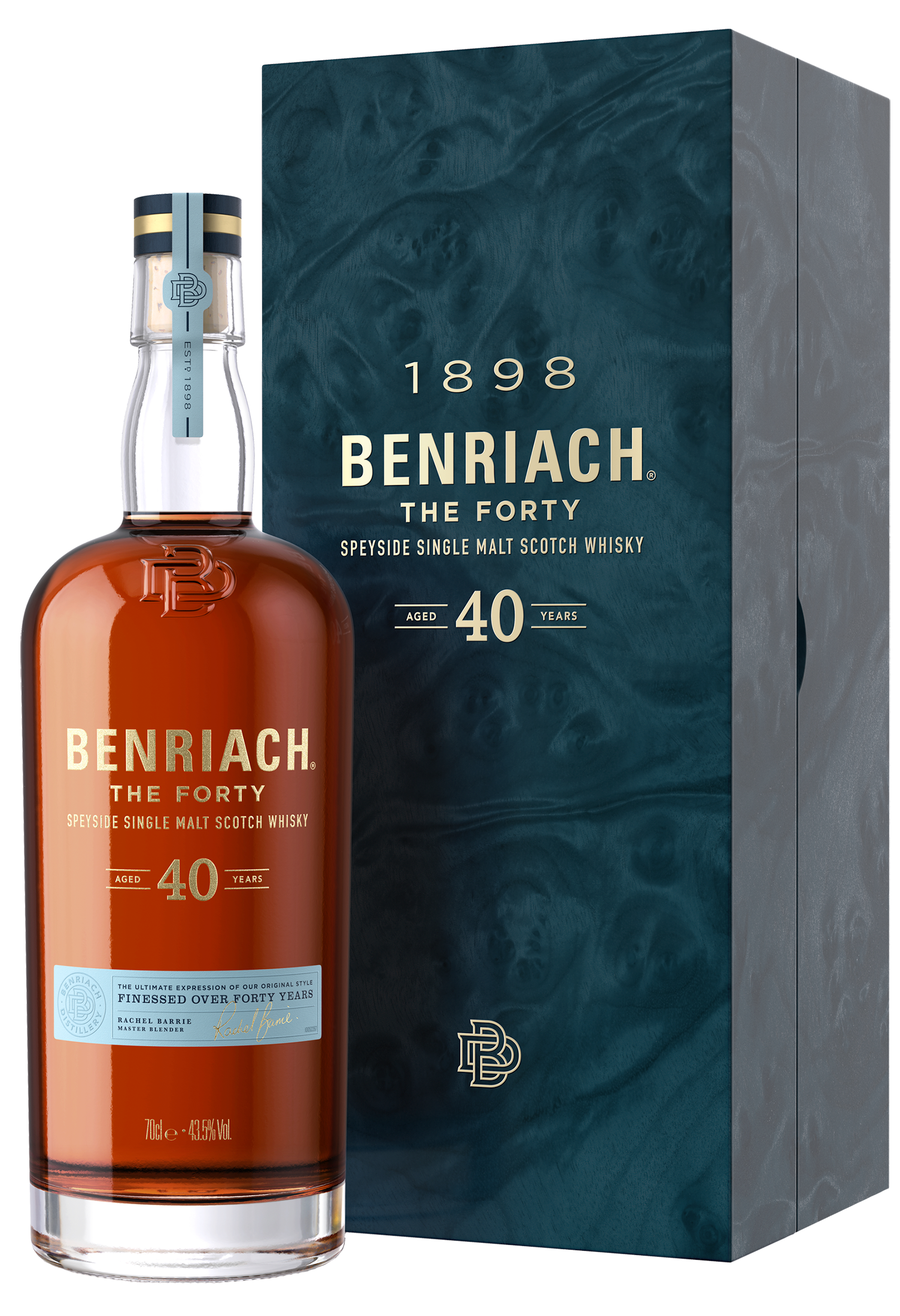 BENRIACH
The Forty
Peated Speyside Single Malt Scotch Whisky
Drawing upon decades of experience, our Master Blender Rachel Barrie has skilfully combined some of our rarest malt to create Benriach The Forty. Fine bourbon casks made from American oak have gradually developed exquisite notes of honeyed pomelo and ripe stone fruits. This intricate character is interwoven with dark notes of chocolate, rich plum, and smooth walnut from port casks sourced from the Douro Valley in Portugal. The result is the ultimate expression of our signature, luscious, fruit-laden style.
NATURAL CASK-IMPARTED COLOUR     ABV 43.5%    
Tasting Notes
COLOUR
Deep bronze
NOSE
Richly fruity, with the exquisite scent of sweet orange, plum, and honey pomelo laced with dark chocolate coated berries layered on smooth walnut and cherry liqueur.
TASTE
Luscious orchard fruits, silky morello cherry, soft nectarine, stewed red apple, and white peach, lingering into the seductive velvety walnut and kumquat finish.
RACHEL BARRIE
MASTER BLENDER
"It is an exceptional opportunity to craft such rare whisky of this age, to express the exquisite nature of Benriach at its peak. At forty years old, Benriach has developed a seamlessly silken fruit and oak complexity, finessed by the fresh Speyside air and enriched by the alluring aromatics of cask maturation age, which I can only describe as the ultimate Speyside delicacy."